Evolver
Evolver, is a 360º audiovisual world originally devised as a Virtual Reality experience, which has since been expanded into a larger body of work, featuring a series of immersive screen installations and a deep listening meditation. These multimodal pieces take you deep inside the landscape of the body, following the flow of oxygen through our branching ecosystem to a single 'breathing' cell – one among trillions within our body.
Type
DEEP LISTENING MEDITATION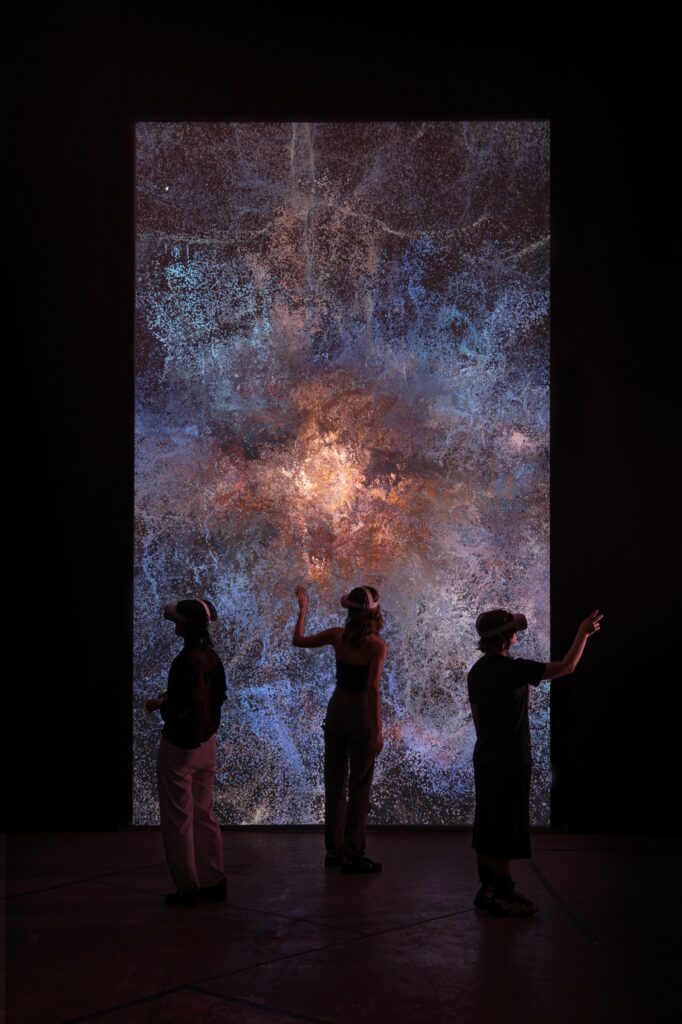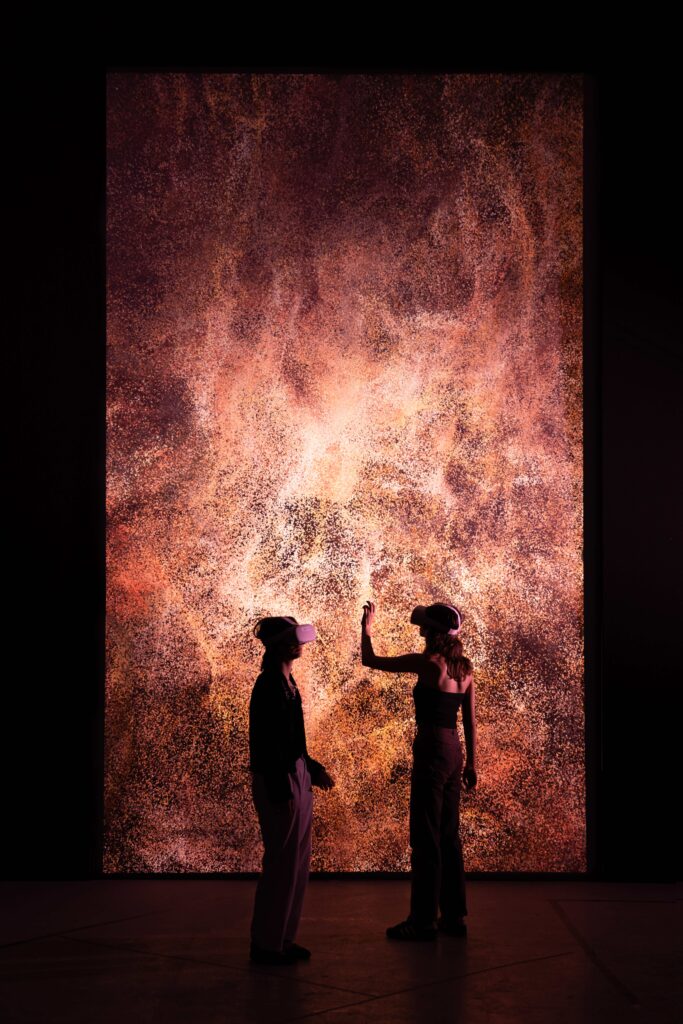 Evolver takes you on a journey through the processes that sustain all life, as air travels from the mouth into the lungs, whirling like a tornado, before circulating around the complex rivers and tributaries of our cardiovascular system.
As this life force reaches the outer extremities, from the billowing synapses of the brain to our fingers and toes, the interior blooms into a forest of branching pathways, suffused by a fog of life-bringing oxygen. Through this transcendental narrative, it becomes clear that breath not only sparks life, but also connects us to the natural world through the cycle of respiration.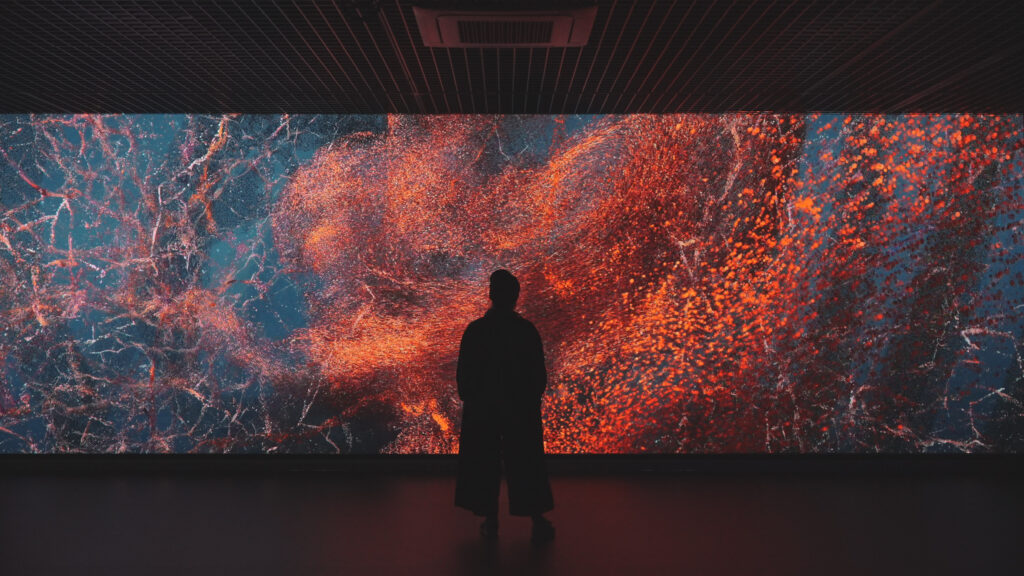 Executive produced by Edward R. Pressman and Terrence Malick, and alongside the French studio Atlas V, Evolver is guided by the voice of Academy Award-winning actor Cate Blanchett and features musical scores by Jonny Greenwood, Meredith Monk, Jóhann Jóhannsson, Howard Skempton and Jon Hopkins.
Evolver is supported by Nicole Shanahan of Bia-Echo Foundation and Orange, and informed through scientific collaborations with the Fraunhofer Institute for Digital Medicine MEVIS, The Allen Institute for Cell Science and the Buck Institute for Research on Aging.
The work was developed in partnership with world-renowned creatives including visual artist Natan Sinigaglia, director of sound James Bulley, spatial sound artist Henrik Oppermann, and writer and poet Dr Daisy Lafarge.
EXHIBITION HISTORY
2023/2024 Works of Nature, at ACMI, Melbourne, Australia (23 Nov – 14 Apr)
2023 EVOLVER, at OPERA NARODOWA, Warsaw, Poland (12 Oct – 10 Dec)
2023 Sublime, at WAVE MUSEUM, Seoul, South Korea (17 Jun – 17 Sep)
2022 EVOLVER, at GENEVA INTERNATIONAL FILM FESTIVAL, Geneva, Switzerland (04 Nov – 13 Nov)
2022 EVOLVER, at TRIBECA FILM FESTIVAL, New York, United States (10 Jun – 19 Jun)